Interactive Map
In the run-up to the Fire Safety Bill vote today, we have launched the Building Safety Logbook map on our Home page. This also acts as a precursor to the implementation of the Grenfell Tower Inquiry (Phase 1) recommendations.
The BSR map shows over 3,000 residential apartment blocks that currently have a digital Building Safety Register account.
Building Safety Register co-founder Matt Hodges-Long comments: "there is a huge need for critical fire and life safety information to be collated for all buildings. This information must then be securely shared with key stakeholders, such as residents and emergency services. The need has been agreed by Government but very little has been said about how this will be achieved. That is why today we are launching a solution, which is immediately available for every block that wants to take part. We strongly believe the Building Safety Logbook map is a key step in addressing the urgent matter of building safety in the UK."
Building Safety Register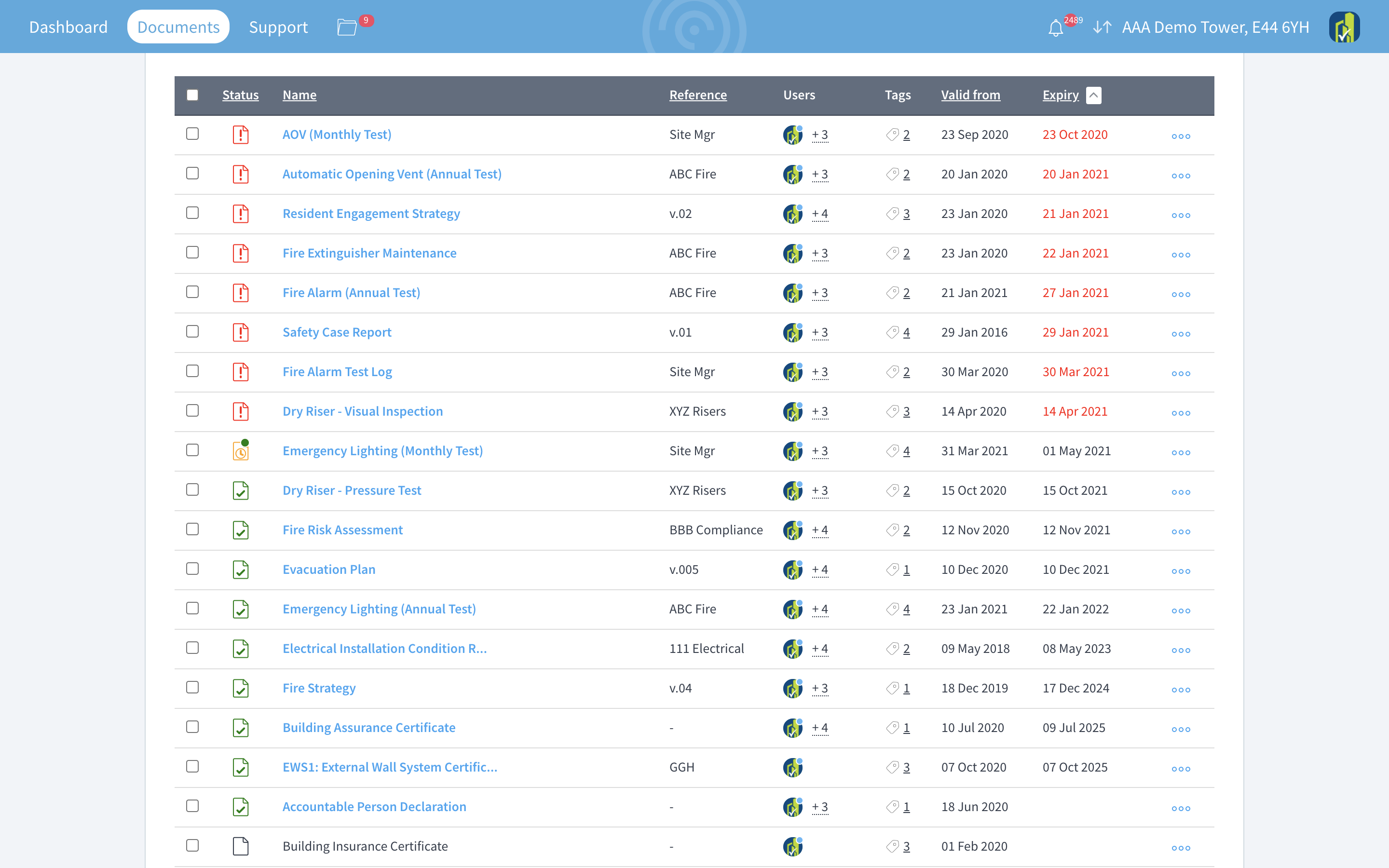 The Building Safety Register provides a 'single source of truth' for all buildings in relation to their safety documentation and management activity. The critical need for up-to-date information was highlighted in the post-Grenfell Tower 'Building a Safer Future' (Hackitt) report. It has been further emphasised during the Grenfell Tower Inquiry hearings.
Over time it is expected that additional fire and life safety information will be published to the interactive map. This will help reduce or even remove the need for multiple public registers currently under discussion. Public registers under discussion or already rolled out include EWS1 and Fire Risk Assessments, however, adoption levels are woefully inadequate.
Sitting alongside fully public registers is the need to securely share critical information with key stakeholders, who have a legitimate interest. As an absolute minimum, these stakeholders should include residents, regulators and emergency services. And since this information is potentially very sensitive, it should not be in the public domain by default.
Matt Hodges-Long further states: "Government has committed to implementing the Grenfell Tower Inquiry phase 1 recommendations by October this year. Those recommendations dramatically increase the requirement for data collection and sharing with residents and the Fire Service. Very little discussion has taken place regarding 'how' this sharing will be facilitated. We are therefore very proud to be able to provide this immediate and scalable solution to that problem."
To create a Building Safety Register account for your building, please contact us with your details…